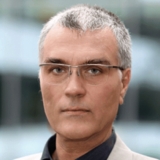 "Intellectual honesty means simply not being willing to lie to oneself." T.M.
I recently encountered Thomas Metzinger's work in a podcast debate between the German philosopher and author Sam Harris (Waking Up) and became interested in his ideas. In finding out more about Metzinger, I ran across the essay excerpted below, which seems to be critical for understanding the nature of the current debates in the U.S. and world politics, e.g. the nature of truth, honesty, and spirituality; the debate raging around climate change and whether the human species will be able to grasp the nature of the problem soon enough to mitigate global catastrophe. Metzinger offers us some perspicacious insights and intellectual tools as a foundation for the problems and coming to grips with what the future holds, which, to my way of thinking, can help anyone who is interested in pursuing these matters (everyone should be pursuing these matters).—Ed.
Preliminary Remarks
We are currently undergoing the beginnings of a historical period of transition that will have a deep impact on our image of ourselves, and on many different levels at the same time. This accelerating development presents us with a profound challenge. A question of central importance is whether a "secularized spirituality" is possible (or even conceivable). Could a modern and spiritual self-conception do justice to this historical change in our image of ourselves and the desire (not just important to professional philosophers) for intellectual honesty at the same time?
In the external world, climate change poses a new and historically unique threat to humanity as a whole. As I write these words, this objective danger is barely perceptible. But today we already know for certain that even in a best-case scenario, it will last for several centuries. Conceived of as an intellectual challenge for humankind, the increasing threat arising from self-induced global warming clearly seems to exceed the present cognitive and emotional abilities of our species. This is the first truly global crisis, experienced by all human beings at the same time in a single media-space, and as we watch it unfold, it will also gradually change our image of ourselves, the conception humankind has of itself as a whole. I predict that during the next decades, we will increasingly experience ourselves as failing beings. We will experience ourselves as beings who collectively and stubbornly act against better knowledge, who even under great time-pressure are unable, for psychological reasons, to act jointly and efficiently and to put the necessary formation of political will into effect. The collective self-image of the species Homo sapiens will increasingly be one of a being caught in evolved mechanisms of self-deception to the point of becoming a victim of its own actions. It will be an image of a class of naturally evolved cognitive systems that, because of their own cognitive structure, are unable to react adequately to certain challenges—even when they are able to intellectually grasp the expected consequences, and even when, in addition, they consciously experience this very fact about themselves clearly and distinctly […]
Intellectual Honesty
Intellectual honesty means simply not being willing to lie to oneself. It is closely related to old-fashioned values such as propriety, integrity and sincerity, to a certain form of "inner decency". Perhaps one could say that it is a very conservative way of being truly subversive. But intellectual honesty might at the same time also be exactly what representatives of organized religions and theologians of any type simply cannot have, even if they would like to make claims to the contrary. Intellectual honesty means not pretending to know or even to be able to know the unknowable while still having an unconditional will to truth and knowledge, even where self-knowledge is involved and even where self-knowledge is not accompanied by pleasant feelings or is not in accordance with the received doctrine.
Some philosophers conceptualize intellectual honesty as a virtue, as an "intellectual virtue" concerning one's own thoughts and inner actions, as an ethical stance towards one's thoughts and beliefs. Again, this involves moral integrity. It means that, as often as possible, one's actions should be in accordance with the values one has adopted as one's own—and it concerns the question of what one should believe in the first place. Adopting a belief as one's own is itself an inner action, and one that it is possible from which to refrain. The spontaneous appearance of a belief is one thing, the active endorsement of this belief by holding on to it another. Aside from emotional self-regulation (the ability to purposefully influence one's emotional state) and the ability to control the focus of attention, inner self-regulation also exists with respect to what one believes. Interestingly, infants only gradually learn to control their emotional states and the focus of their attention. But the kind of critical self-regulation involved in adopting beliefs as one's own is something that even many adults are not proficient in and never fully master. Is it possible to enhance one's autonomy, one's inner freedom, by practicing and improving this particular type of self-control? This is exactly what is involved in intellectual honesty. And it is interesting to note that meditation aims to increase this very same kind of mental autonomy – namely, by cultivating a specific and effortless form of inner awareness. Meditation cultivates the mental conditions of possibility for rationality. It involves the inner ability to refrain from acting, the gentle but yet precise optimization of impulse control and the gradual development of an awareness of the automatic identification mechanisms on the level of conscious thought. Thinking is not about pleasant feelings. It is about the best-possible agreement between knowledge and opinion; and it is about having only evidence-based beliefs and about cognition not serving emotional needs. Have you noticed how the last two points suggest that all of this also involves abstinence, a special form of mental asceticism? And it reveals first points of contact to the spiritual stance. The central insight, however, is that the sincere pursuit of intellectual integrity is an important special case of the pursuit of moral integrity. More about this soon.
Whoever wants to become whole—a person of integrity—by gradually resolving all conflict between their actions and values must pursue this principle with their inner actions as well. This requirement is especially true for their "epistemic actions," their action for the sake of knowledge. We act "epistemically" whenever we strive for insight, for knowledge or true belief, for sincerity and also for authentic self-knowledge. As all meditators know, there is more than one form of inner knowledge, and inner epistemic action cannot simply be reduced to the intellect or to thought. This seems to be a first bridge between spiritual practice and the ideal of reasonable, rational thought: both involve an ethics of inner action for the sake of knowledge. Moreover, in both cases the goal is a systematic enhancement of mental autonomy. It is interesting to note that spiritual practice is much deeper, more refined and better developed in Asia than in the West. Occidental cultures, in the spirit of the enlightenment, increasingly developed and focused on the ideal of intellectual honesty. Let us look at four stages in the Western history of ideas in order to see this inner connection more clearly.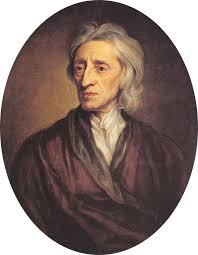 For the British philosopher John Locke, the desire for knowledge itself was a religious duty towards God: "He that believes, without having any reason for believing, may be in love with his own fancies; but neither seeks truth as he ought, nor pays the obedience due to his maker, who would have him use those discerning faculties he has given him, to keep him out of mistake and error…" If God really is a person, and one with such distinctly human properties as "intentions", then he cannot want us to simply believe in his existence. He must want us to try to know of his existence. This nicely illustrates the philosophical idea that at the very beginning, intellectual honesty and striving for knowledge themselves still are religious duties towards God. On the other hand, for Locke, this also always involved acknowledging clear awareness of the limits of our knowledge—trying to go beyond these limits (for instance by trying to answer questions about the immortality of the soul) goes beyond our God-given intellectual powers. At the very beginning, philosophical honesty involves modesty. This is what Immanuel Kant would have said about honesty in general: The strict duty of honest comportment is "reason translated into social practice," because it first creates the preconditions for mutual trust between the members of a society and thereby forms the basis of public order. I think the same could be true for the inner stage, for the protagonists of my inner life (that, as we all know, often resembles a civil war and sometimes even a completely uncivilized natural state, a war of each against all). How could this barbarism in my own consciousness be ended in a peaceful manner? What exactly is required to attain mental civility, an "inner state of civilization"? Maybe we could say that it involves "commitment towards oneself"—the foundation of an inner order for one's own mind. In 1793, in "Religion within the Boundaries of Mere Reason," Immanuel Kant put this point in a completely different, but particularly beautiful manner. What is needed, he says, is the sincere intention of being honest towards oneself. The "sincerity" or "pureness" of the desire for honesty towards oneself is, I think, the central point. This point also provides the second bridge to spirituality: Now, at the very latest, you should begin to sense that a strict and altogether old-fashioned form of rationalism could have a lot to do with spirituality.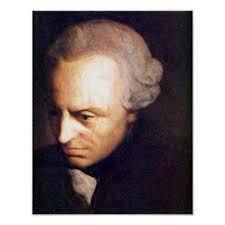 Kant even tells us that this form of intellectual honesty is the innermost core of morality in general. It is, as it were, the essence of the desire for ethical integrity. Here is how one put this in 1793: it is "the idea of the moral good in its absolute purity." In the Metaphysics of Morals (1797), he put this point concisely and clearly: ". . . man's duty to himself regarded merely as a moral being . . . is . . . truthfulness." At this point, Kant can also explain what intellectual dishonesty is, namely a kind of "inner lie." For Kant, dishonesty is simply a lack of conscientiousness. Lacking conscientiousness in the ethical sense of inner action is nothing other than a form of unconsciousness, a lack of awareness—a further, interesting connection not only to the spiritual stance, but also to the history of the concept of "consciousness" in the occidental tradition.
For Friedrich Nietzsche, intellectual honesty is the "conscience behind the conscience." In 1883, he wrote in Zarathustra: "Where my honesty ceases I am blind and also want to be blind. But where I want to know, I also want to be honest, namely venomous, rigorous, vigorous, cruel and inexorable." Nietzsche was one of the first philosophers to really write about intellectual honesty, about "conscientiousness of the mind" as an ethics of cognitive action more narrowly conceived. It is interesting to note that, once more, this involves a certain form of asceticism, of letting go. For Nietzsche, intellectual honesty is the "culmination and 'last virtue'" of the Greco-Christian history of ideas, because it leads to the self-annihilation of the religious-moral interpretation of the will to truth. What exactly does this mean? In its highest form, the desire for truthfulness allows one to admit to oneself that there is no empirical evidence of God's existence whatsoever, and that in more than four thousand years of the history of philosophy, no convincing argument for the existence of God has emerged. It allows us to relinquish our search for emotional security and pleasant feelings, which has been hard-wired into our minds and bodies in the course of evolution, and admit that we are radically mortal beings with a tendency towards systematic forms of self-deception. Truthfulness towards ourselves allows us to discover the delusional and systematic denial of finitude, as expressed in our own conscious self-model. More about this point soon.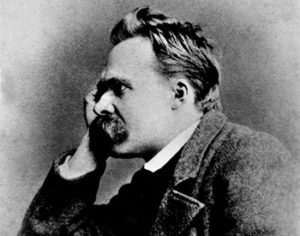 The philosophical debate in Anglo-Saxon culture has been considerably more profound, and analytically more clear and substantial. Let us look at the fourth example form the history of the concept of "intellectual honesty." Today, the technical debate is conducted under the title of "The Ethics of Belief"—and this already reveals one of its most important aspects: When is it permissive, from an ethical and moral perspective, to believe in something specific, or to adopt a certain belief "as one's own"? The British philosopher and mathematician William Kingdon Clifford was one of the first thinkers to ask this question, and subsequently became the founding father of this discussion, which is central to the distinction between religion and spirituality. His two main principles are:
It is wrong always, everywhere, and for anyone, to believe anything upon insufficient evidence.
At any time, at any place, and for every person it is wrong to ignore or carelessly reject the relevant evidence for one's own beliefs.
In academic philosophy, this position is simply called "evidentialism." This means only believing things for which one actually has arguments and evidence. The philosophical counterpart is something we are all familiar with, namely dogmatism and fideism. Dogmatism is the thesis that "It is legitimate to hold on to a belief simply because one already has it." In philosophy, fideism is the thesis that it is also completely legitimate to hold on to a belief when there are no good reasons or evidence in its favor, and even when faced with convincing counterarguments. Fideism is the standpoint of pure faith. For a fideist, it is legitimate to hold on to beliefs that not only lack any positive arguments or evidence in their favor, but even in the face of strong counterarguments and strong empirical evidence to the contrary. The interesting point now is that fideism can be described as the refusal to take any ethical stance on one's inner actions whatsoever. It involves a lack of inner decency. And this is the classical standpoint of organized religion as opposed to spirituality. If one were to interpret these two epistemological positions from a purely psychological perspective, one could say that fideism involves deliberate self-deception, systematic wishful thinking or even paranoia; whereas the psychological goal of the ethics of belief consists in a certain form of mental health. I call this form of mental health "intellectual integrity."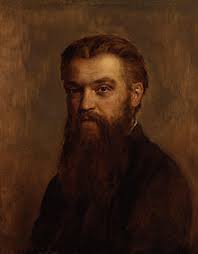 If you let yourself go and allow yourself to simply hold on to a certain belief in the complete absence of any positive theoretical or practical evidence, then you have already given up on the whole idea of an ethics for inner action. In doing so, you reject the project of intellectual honesty, and on the level of your own mind, you refuse not only rationality, but also morality. This not only changes your own opinions and beliefs, but causes you, the person as a whole, to lose your integrity. And this is what I meant at the beginning, when I said that intellectual honesty is what theologians and representatives of organized religions of any type simply cannot have. This sentence might have sounded like cheap polemics or deliberate provocation just for the sake of it. But it is really about a simple, clear, and objective point, namely the "principle of self-respect"—about how not to lose one's dignity and mental autonomy. Importantly, this statement not only concerns traditional churches, but also a large part of the so-called "alternative spiritual culture." Many of the movements that developed in recent decades in Europe and the United States have long lost their progressive impulse. Today, they merely stabilize or conserve the status quo and are characterized by an infantile complacency and crude forms of intellectual dishonesty. Anyone who is seriously interested in our question concerning the possibility of a secularized spirituality has to take all the relevant empirical data and all possible counterarguments into account. In 1877, the philosopher William Clifford claimed the following about anyone who is unwilling to do so by "purposely avoiding the reading of books and the company of men who call in question or discuss" their presuppositions: "The life of that man is one long sin against mankind."
For the full annotated essay, "Spirituality and Intellectual Honesty," following the link below:
http://www.blogs.uni-mainz.de/fb05philosophieengl/files/2013/07/Metzinger_SIR_2017_English.pdf