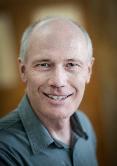 This subject is embarrassing but that's why I step forward, with my personal account, so that any guy out there with a similar problem will know: you are not alone.
I'll be blunt: I used to stand for the national anthem with my hand over my heart and a bulging erection in my pants. Yes, I'm a patriotic fellow, I make no apology. Passion is its own master.
I admit to being perplexed, in my younger days, to comments about my responsiveness. (I don't say this out of vanity, but my patriotism did attract some notice). It was simply a spontaneous reaction. I liked the anthem! At "dawn's early light" I was snaking out and emerging, and by the time I sang of "rockets' red glare" it required a conscious effort not to twitch or appear to be dancing.
Honestly, I didn't bother to think about why. It just felt natural.
But lately something unwelcome has happened. Or, to be more accurate, has not happened. Why is that? Honestly, it pains my psyche.
Why don't I get an immediate erection when I hear the national anthem?
I also wonder if there are other patriotic American males experiencing the same dysfunction. The effect is disorienting. Upsetting. No doubt they're asking the same question.
What accounts for the change?
A delicate subject, to be sure. And, while I don't pretend to know the answers, I would like to offer some preliminary observations.
First—and please remember that I'm not trying to make excuses or assign blame, OK?—I'd be less than honest if I didn't mention an aspect of the situation which is hard to shake from my mind. It's this: America doesn't appear as beautiful as it used to be.
I'm just going to put that out there.
Second, I acknowledge that it's a two-way street! Of course. People might say that I'm not so hot myself, as an American citizen. Maybe I've let myself go? Taken too much for granted? I admit that this might be true, too.
Nobody's perfect, but nobody needs to be hurt here, all right?
I wonder if this problem affects many mature relationships. What used to be so obvious and effortless now requires attention.
Shortcuts are tempting, but they don't offer long-term satisfaction. For instance, I've gotten through a few anthems by fantasizing about Norway. I don't deny it.
It wouldn't surprise me if there are other red-blooded fellows out there resorting to similar psychological tricks. Priming themselves before a game by secretly watching travel videos of Manitoba or exotic sections of the St. Lawrence Seaway.
It is not for me to judge.
Still, such tricks avoid confronting the deeper nature of the problem and they don't offer long-term satisfaction. Because it's America that I love! Whereas Norway—well, it looks fabulous, sure, how can you be blind to such charms? (I'm one of those people who likes it clean.) But Norway isn't home and never will be.
Others turn to prescription medicine. It can help a person to make it through the song. I won't criticize them. That is their choice, and it can answer a need.
But I know what's right for me, and in my heart I doubt that medicating myself is the best way to get through the national anthem. Call me romantic. I don't care! A chemical will not serve as the solution to the underlying issues of a relationship.
Because that's what this is about. A lasting relationship. I'm in this for the long haul.
That's where it stands with me.
Or doesn't stand.
The point is, we need to talk.